GPS clock and NTP server software
TS-700-GPS
GPS Clock with NTP time server software, when added to a Windows Server or Workstation provides accurate NTP time in any location world-wide.
---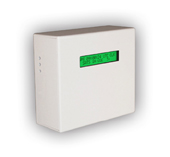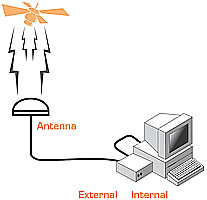 ---
GPS Clock
The GPS clock supplies time to the computer via a serial interface (USB optional) and the software driver Time-Sync NTP will synchronize the time on a Windows NT, 2000, or 2003 Server or a Windows VISTA or XP workstation and configures as a NTP time server to provide accurate time to PC's, workstations and other servers across the network. This software conforms to the Network Time Protocol (NTP) and can be set up as a Stratum 1 Time Server, Time-Sync runs as a service and configures as a NTP Timeserver so can synchronize UNIX machines and any equipment that conforms to NTP.

Key Features:
Provides Stratum 1 NTP Time Server
Support for NTP and SNTP compatible clients
Installs as a service on a Windows Server.
Front Panel display for Time and Satellite Status
Digital wall clocks synchronised via network are optional
Includes GPS active antenna.
GPS antenna cable length can be extended up to 1,000m if required.
GPS antenna cable is simple 6 core alarm cable or cat5 cable.
SNTP and NTP support
Syslog error reporting
Email warning if GPS synchronised time is lost
3 year warranty
Description:
The Galleon TS-700-GPS consists of a GPS clock and software (TimeSync). The GPS clock is attached to a Windows Server and the supplied Time-Sync software once installed configures as a Stratum 1 NTP time server.
A two line display shows run-time information for the GPS subsystem and UTC time.
The TS-700 provides an elegant solution ensuring that a Windows Server or a Domain Controller has accurate secure time behind the company firewall. In addition the Time-Sync service can supply NTP time to any other machine on the network.
Characteristics:
Type of receiver:

Active Antenna GPS 12 channel.

Housing:

GPS clock: Wall mountable or free standing
Antenna : Wall mounting bracket

Display:

LC-display, 2 x 20 characters, with backlight

Scope of supply:

The system will be delivered inclusive of GPS antenna.

Network Interface:

Via a Windows server or workstation

Interface to Server:

The TS-700-GPS connects to the Windows server or workstation by a RS232 serial interface. (USB optional)

Power supply:

85 ... 260V, 47 ... 63Hz

Temperature:

0 ... 50°C / 32 ... 122°F

Humidity:

Max. 85%

Timing Accuracy:

Network: +/- 20 milliseconds, typicalGPS: <1 microseconds, relative to UTC

Options:

USB interface to replace RS232 serial interface to Windows server or workstation
Product code: USB-01
---
Other Links

HOME

Products

Customer List

Customer Comments

Contact us

Site map

Links

Hardware Links

Software Links

Other Links
---

Time Server

NTP Server

GPS Time Server

Network Time Server

Windows Time Server

NTP GPS Clock

Ethernet Clock

NTP Clock

Digital Clock
---
Contact Information

US site